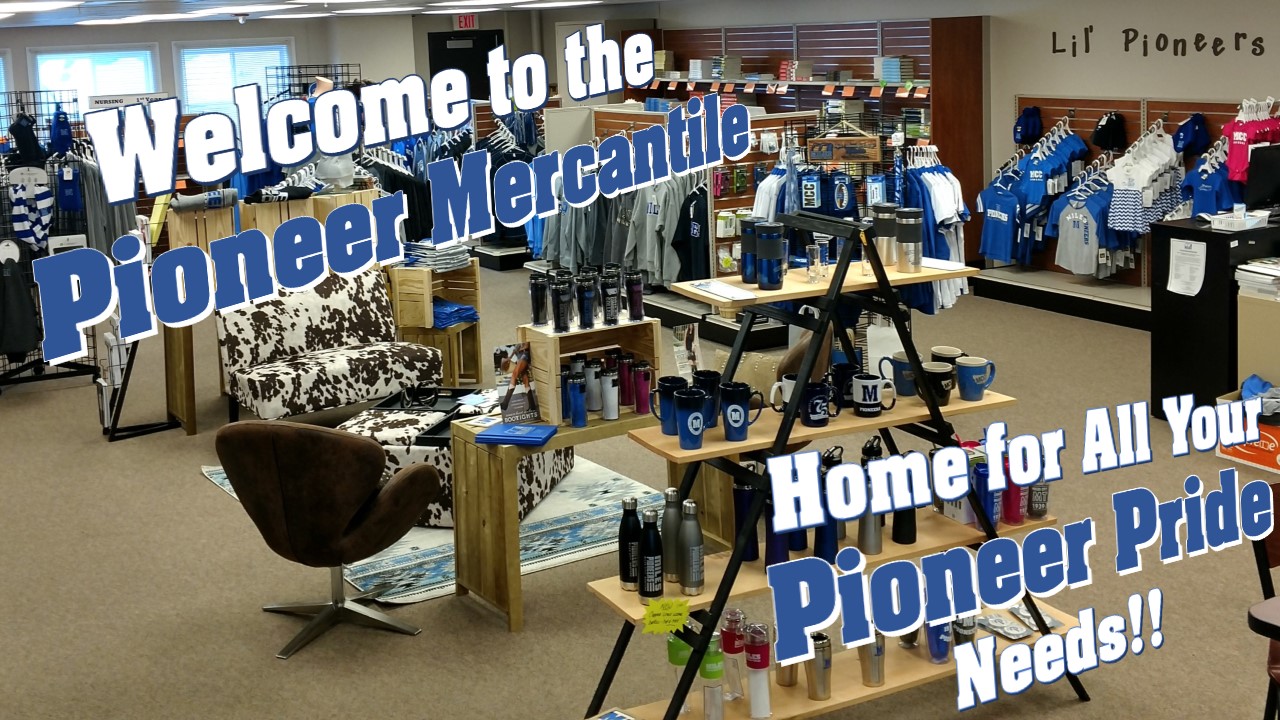 The Mercantile Bookstore will be open beginning Tuesday, April 28, 2020 through May 7, 2020 from 9:00am-12:00noon and 1:00pm-3:00pm for book buyback. Students who can return their books are encouraged to do so on these dates. Additionally, to accommodate those students who cannot return during this period but will return in the Fall, we will hold a buy back in the Fall starting August 30th-September 8th.
Please use this link www.nebook.com/virtualsellback for Book BuyBack.
This is an independant company and prices are set as per their policies. MCC has no influence in the pricing set by this company.
Thank you for visiting Pioneer Mercantile! We're glad you're here!
At Pioneer Mercantile you will be able to find a variety of Miles Community College clothing and general merchandise items as well as the textbooks that match your courses for the upcoming term. Pioneer Mercantile accepts all major credit cards.
Course materials serve as tools of the trade to inform students and guide them toward subject mastery and classroom success. All course materials are selected by the instructors and ordered accordingly.
We also offer select titles available for rental, in-store only, and have a wide selection of textbooks in digital format. To purchase a digital version of your textbook visit the E-Book link located at the top of this page.
Thank you again from the staff of Pioneer Mercantile, Miles Community College's Campus Store!